Landscaping Stone for

Inspired Outdoor Living Spaces
Shaw Brick's Landscape Stone Collection offers a complete line of Pavers, Patio Stones, Wall Stones and Natural Stone landscaping products designed to inspire virtually any type of outdoor living space – relaxing patios, outdoor living rooms or kitchens, serene garden walkways, peaceful fountains, sturdy retaining walls, driveways with curb appeal, or warm and inviting outdoor fireplaces.
Complementary landscaping products

in brick and stone
Whether it's elegance, simplicity, performance or eco-friendliness you're after, Shaw Brick's Landscape Stone Collection offers inspiring landscape stone design possibilities that will capture and enhance the natural beauty of your property with complementary patterns, colours and styles in brick, concrete and natural stone.
Brick and concrete pavers,

natural stone blocks

and more
From the smallest pavers to concrete stack stone products and huge natural stone blocks like Armour Stone, the Shaw Brick team has the landscape stone products and expertise to help you create with confidence. Plus, we have all of the companion products you need, like our popular Polymer Sand, Concrete Edgers and Dek-Block post supports.
No matter which products you select, rest assured that your project will be off to a great start when it's built on a foundation of Shaw Brick's style, quality and expertise.
Got a project in mind? Your local Shaw Brick Retail Centre or one of our independent dealers are ready to help.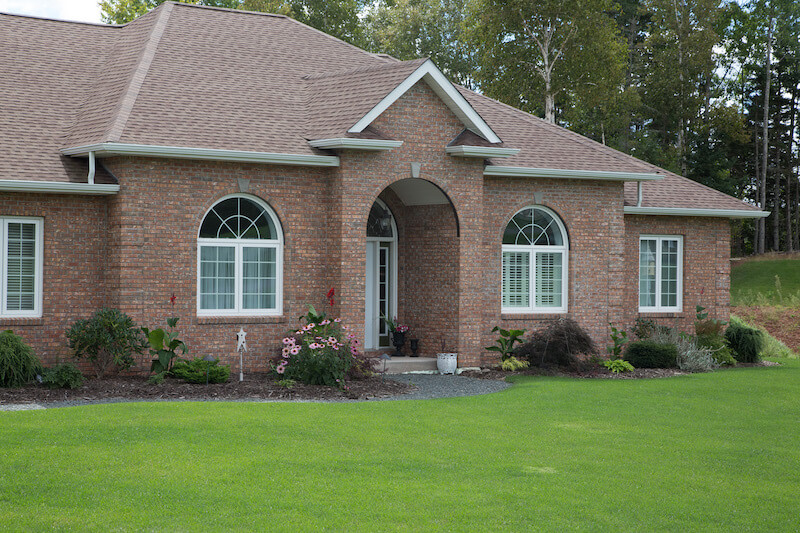 Shaw has great relationships with multiple providers of alternative hardscape.