Hello S'mores! Outdoor fire pits are a fantastic way to extend your backyard and patio season, depending on where you live, to pretty much year-round. There's nothing better than chilling by the fire with family and friends to make any outdoor get together a memorable one. Shaw Retail Centres carry a variety of beautiful outdoor fire pit kits that are readily available to purchase and make excellent DIY projects.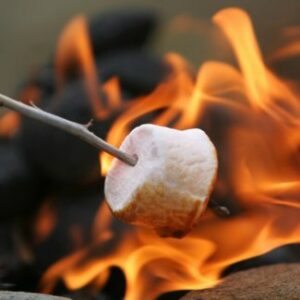 There are important safety measures to consider when using an outdoor fire pit. After all, the last thing you want is an injury or accident. The Shaw Retail Centres team always ensure that our customers understand the safety concerns regarding concrete stone fire pits. We sell steel liners with our fire pit kits that act as required heat shields. A heat shield is absolutely necessary for the safety and well-being of customers building an outdoor fire pit.
Why is a heat shield required? According to our VP of Business Development, Jamie AuCoin, there are two main reasons that heat shields are needed:
Concrete stone has the potential to explode under direct heat. A heat shield creates the protection concrete stone needs from the direct flame.
A heat shield will extend the lifespan of your fire pit. Without a heat shield, customers will experience premature breakdown of the concrete.
The use of a steel insert will both provide a safe way for enjoying your outdoor fire pit, and will result in a far greater product lifespan.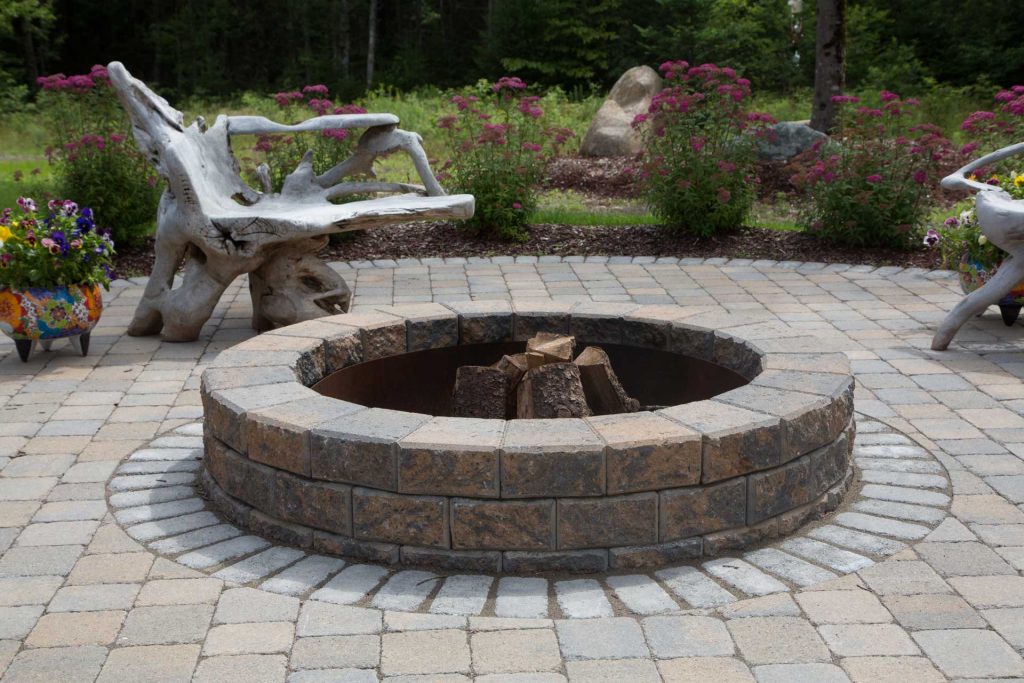 The Nantucket Fire Pit Kit features Shaw StackStone in Chamois Blend colour. StackStone is a tapered garden stone system that features self-aligning landscape blocks with a structural interlock – even around tight curves. It ensures a perfect, durable, tight fit every time. Shaw Brick fire pit kits come with full installation instructions.
For even more information regarding our fire pit kits, and fire pit safety, visit a Shaw Retail Centre near you.